For each PhD project at least one external collaboration partner will be part of the supervision team and further contribute to maintaining high quality research and excellent training of the PhD candidates. The external collaborators listed below will aid complementary and expertise knowledge to the different PhD topics. Secondments at the prestigious labs of the collaborators will lead to additional skills for the PhD candidates not only scientifically but also by seeing other research cultures.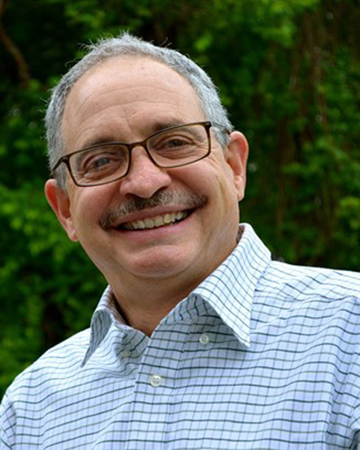 Dr. David Kaplan holds an Endowed Chair, the Stern Family Professor of Engineering, and is a Distinguished University Professor at Tufts University. He is Professor & Chair of the Department of Biomedical Engineering and also holds faculty appointments in the School of Medicine, the School of Dental Medicine, Department of Chemistry and the Department of Chemical and Biological Engineering. His research focus is on biopolymer engineering to understand structure-function relationships, with emphasis on studies related to self-assembly, biomaterials engineering and functional tissue engineering/regenerative medicine. He has published over 900 peer reviewed papers and edited eight books. He directed the NIH P41 Tissue Engineering Resource Center (TERC) as a partnership with Columbia University for 15 years. He serves on the editorial boards of numerous journals and is Editor-in-Chief for the ACS journal ACS Biomaterials Science and Engineering, having served as Associate Editor for the ACS journal Biomacromolecules since its inception. He has received numerous awards for teaching, was Elected Fellow American Institute of Medical and Biological Engineering, received the Columbus Discovery Medal, and the Society for Biomaterials Clemson Award for contributions to the literature.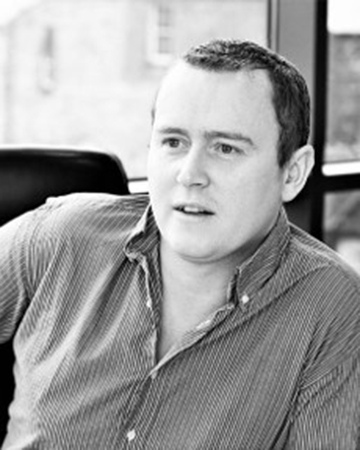 Dr. Daniel Kelly is Prof. at the Trinity Centre for Biomedical Engineering and leads a multidisciplinary musculoskeletal tissue engineering group. The goal of his lab is to understand how environmental factors regulate the fate of adult progenitor cells. This research underpins a more translational programme aimed at developing novel tissue engineering and 3D bioprinting strategies to regenerate damaged and diseased musculoskeletal tissues. To date he has published over 195 articles in peer-reviewed journals. He is the recipient of four European Research Council awards (Starter grant 2010; Consolidator grant 2015; Proof of Concept grant 2017; Advanced grant 2021).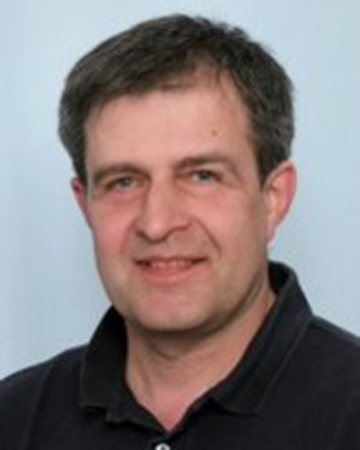 Dr. Andrey Kozlov has graduated from Russian State Medical University with the degree of MD & Biophysics, received his PhD in Biology & Biophysics from Academy of Science of USSR (Moscow, USSR) and his habilitation in Pharmacology and Toxicology from the University of Veterinary Medicine (Vienna, Austria). Research interests are focused on the understanding of molecular mechanisms causing organ failure in critical care diseases and developing new diagnostic and therapeutic methods. Particular attention is given to the dysfunction of sub cellular organelles, such as mitochondria and endoplasmic reticulum, reactive oxygen and nitrogen species, the role of free iron metabolism and the regulation of gene expression in diverse models of inflammation, hypoxia/ischemia and trauma.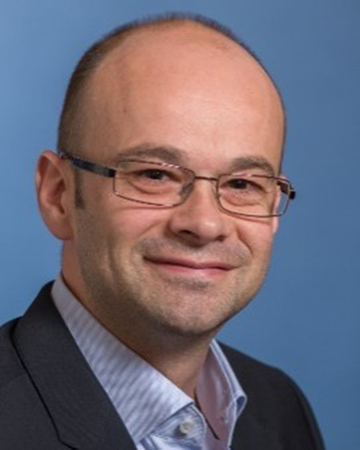 Dr. Martin Stoddart, FRSB is department head, responsible for the Regenerative Orthopaedics Program at the AO Research Institute Davos (ARI), Switzerland. His interests include the use of patient derived mesenchymal stem cells (MSCs) for bone and cartilage repair, in particular the role of mechanoregulation during the initiation of MSC chondrogenesis. This has led to an increased understanding of chondrogenesis under complex physiological loads in the absence of exogenous growth factors. More recently he has been investigating markers of human MSC potency to identify sources of donor variation and rectify functionally deficient cell populations.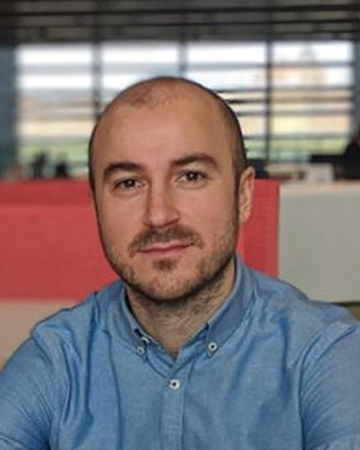 Dr Saverio Tedesco is a clinician-scientist with expertise in neuromuscular diseases and muscle regeneration. Dr Tedesco established his research group at UCL in 2014 and in 2015 he received the Young Investigator Award by the European Society of Gene and Cell Therapy. He was then awarded an NIHR Academic Clinical Fellowship, followed by a Clinical Lectureship, and a prestigious European Research Council (ERC) Starting Grant. More recently, he received the 2020 Simon Newell Investigator of the Year award by the Royal College of Paediatrics and Child Health, the 2021 MacKeith Prize by the British Paediatric Neurology Association and was promoted Professor at UCL.
The Tedesco laboratory studies skeletal muscle regeneration, focusing on the development of novel therapies for incurable neuromuscular disorders of childhood. They work pioneered the use of human artificial chromosomes and induced pluripotent stem (iPS) cells for gene and cell therapies of muscle diseases. Recently they developed the first human 3D artificial skeletal muscle entirely derived from iPS cells of children with neuromuscular diseases. Current projects investigate the use of small molecules to improve muscle cell delivery and iPS cell-derived myogenesis for complex neuromuscular disease and therapy modelling. The overall goal of the Tedesco laboratory is the translation of the aforementioned regenerative strategies into novel therapies to improve outcomes for children with neuromuscular disorders.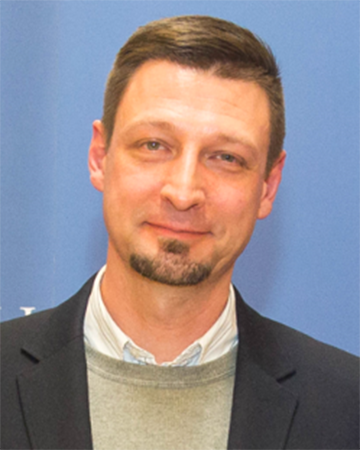 Dr. Andreas Traweger currently holds a Research Professorship for Regenerative Biology at the Paracelsus Medical University in Salzburg, Austria. He received his PhD in Genetics from the University of Salzburg and completed his post-doctoral training at the Samuel Lunenfeld Research Institute in Toronto, Canada. He was then R&D Manager at Baxter (Vienna, Austria) for 4 years before joining Paracelsus Medical University in 2012.
His research is interdisciplinary in nature, focusing on both fundamental science and translation for human health. His interests lie in promoting the understanding of tendon and bone biology in general and to devise novel strategies to improve tendon and ligament healing. He has a considerable track record in the research area of tendinopathy, focusing on the role of neoangiogenesis, tissue and cell senescence, and inflammatory processes in tendon health and disease. Further, he was co-founder of Celericon Therapeutics GmbH (2018), a biotech startup focusing on the use of MSC-derived extracellular vesicles to improve tissue regeneration.